Click the image for a larger scan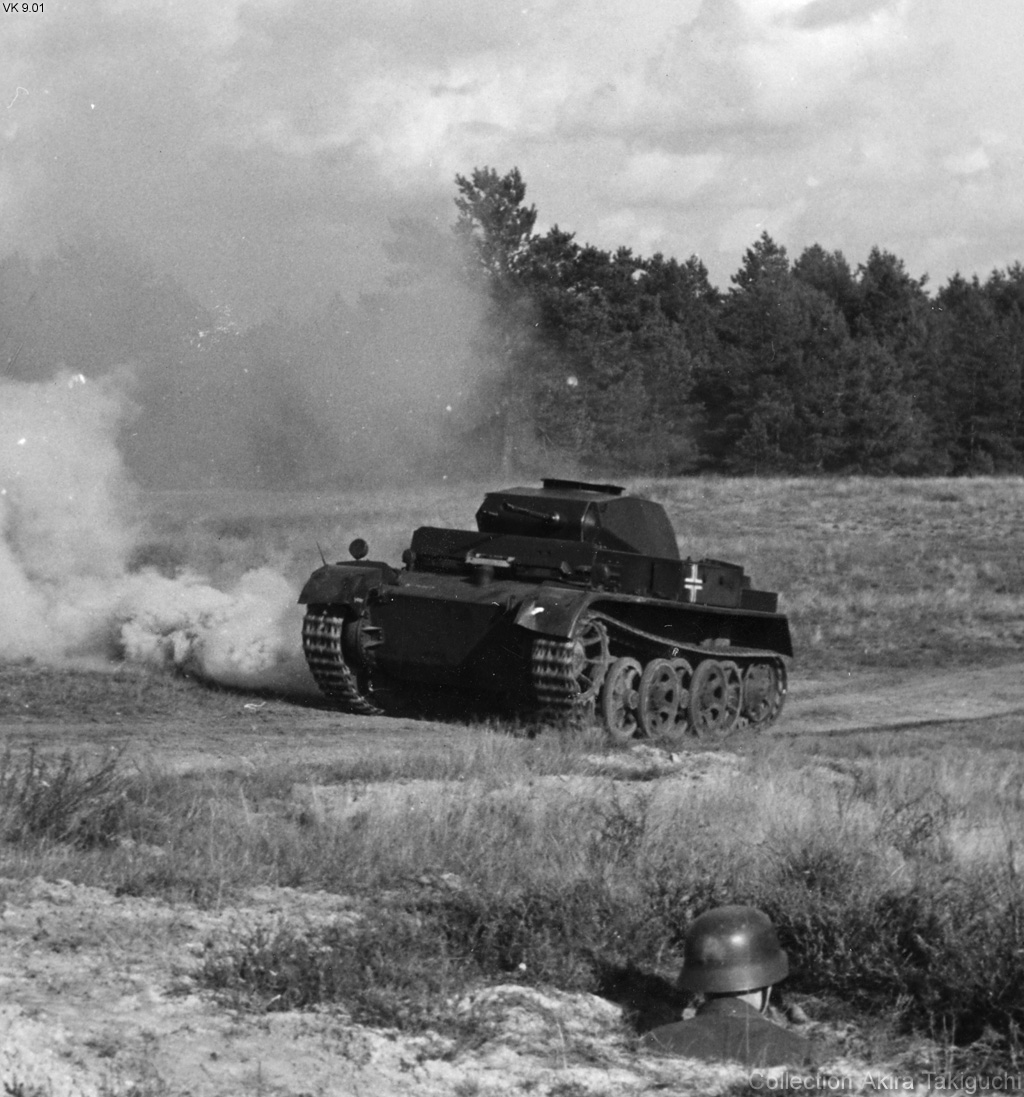 Despite of the huge number of new photos and information that have become available to the research community, it appears almost impossible to compete with the dedicated thoroughness of the Panzertracts series. I would like to contribute whenever possible, but sometimes new things are digged out of history "too late".
I love early panzers (especially Panzerkampfwagen II Ausf.a - here a rare picture showing its tail) and related prototypes. A few years back, I got my first picture of VK 901 (also known as Ausf.G - Sd.Kfz.121/1). According to then-available information, it was not known if the tank were deployed in the battlefield - no evidence had been found. It was repeated in the most recent Panzertracts book, No 2-2. Of course this is a picture from training grounds and not from a combat action, so I kept trying to find more. Another one popped up, which showed 2 VK 901s on a train (it was taken by a soldier of 2.Panzer-Division). Still I could not say it was used in combat.
Some time after the publication of Panzertracts 2-2, a friend emailed me suggesting to take an immediate look at a militaria forum. I clicked the link on the mail to see this picture - Soldiers from Luftwaffe, Heer and Polizei as well as local militia appears to be executing an anti-partisan operation. The town was Grodek (identified thanks to the friends in Axis History Forum) in Poland. A rather rare "Beute" french halftrack (with Luftwaffe license plate) was interesting, but not only that! So I immediately talked to the owner and acquired the album.
Here you can see a picture of VK 901 in the battlefield. It belonged to a Panzerspähkompanie as indicated by tactical marking.
Yes, "Seek, then it will be found" proved to be true again!
After the initial publication of this page, Mr. Sander D kindly provided us with two photos from expired ebay auctions on AHF, which show a VK 901 in anti-partisan action near Minsk, April 1944 (most probably from the same unit). It is now much easier to pinpoint the unit with this information.
Related Forum Threads
Location of the town discussed.
Mr. Sander D kindly provided photos from expired ebay auctions.